I'm soooooo excited, I have decided to ignore the fact that we haven't a bloody clue what's going on in our governement, but shall take comfort in the fact that the violence has at least died down now.
Now, will you look at this! Belle of
Diary of a Housewife
has awarded me ........
Ta Da !
I think the last thing I was ever awarded was a detention in biology lesson for asking far too many questions about the reproductive systems of ants, so, as you can imagine, this is sooooooo much more appreciated .
(And by the way, I am still confused about the ant thing if anyone out there would care to enlighten me. I mean how come there's so bloody many of them. If you spill just one grain of sugar on the counter and turn around for a second, they just appear from nowhere and not just the one but an entire family of a hundred and one!! - and dare you not clean it up immediately and perhaps leave that grain of sugar just sitting there and come back later, you can be sure to come home and the ant community will have moved in and had you evicted !)
Anyway enough of ants.
This award came with some instructions as follows;
I love being a part of the blogging community and part of all the friendships that I've formed so I wanted to give a blog award for all of you out there that have Excellent Blogs. By accepting this Excellent Blog Award, you have to award it to 10 more people whose blogs you find Excellent Award worthy. You can give it to as many people as you want but please award at least 10.
But i have to admit here, I never was great at following instructions so do forgive me if I f*** it up! I can see you all looking at me with those green eyes of sheer envy but you know how it is - lurkers shall not be rewarded - only those super fab people who comment and say super fab things about how super fab I am - you know who you are people and for you I shall do a little trick that I've been practising for ages: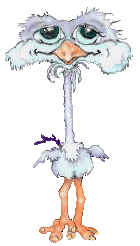 Love it don't ya!! He He ! And to show my appreciation I shall award the following most excellent blogs this gorgeous most excellent blog award for making my day daily; (besides of course Belle who has already made my week in fact!)
Gorilla Bananas
Primal Sneeze
Missy M
Reluctant Memsahib
Swearing Mother
Single Mother on the Verge
Expat Mum
Drunk Mummy (Please come back, all is forgiven !)
Aims
Harry Hutton


and anyone else who feels they are damn deserving of such a super fab award and can of course do a smashing jig to prove it! (By the way, if you already have this super award, please just accept my thanks instead for making me laugh, cry or at least live through to tomorrow in anticipation!)